Summerville, Union County, OR: Marvin and I are on a field trip. We intended to find and photograph an uncommon species of trillium. We had references that indicated we could find the plant near Meacham in the Blue Mountains.
It was cold at that elevation and as we were returning to I-84 it began snowing. We decided to give Summit Road a try but we were turned back by deep snow about 18 miles in so we backtracked to I-84.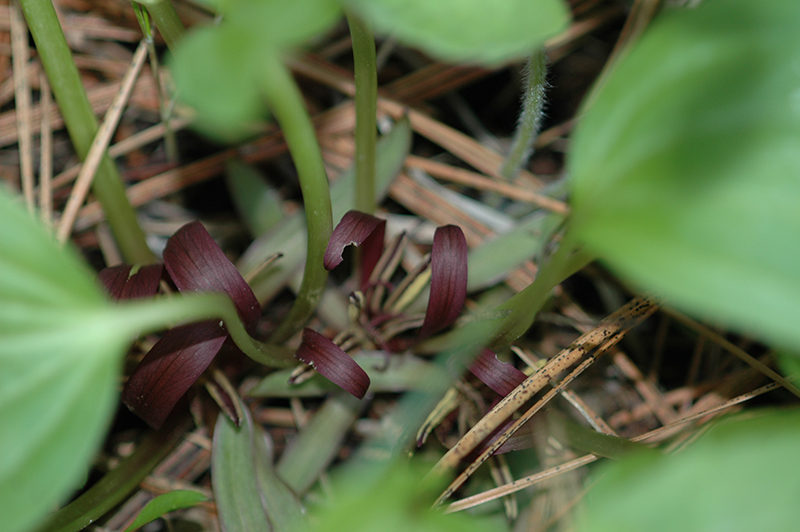 We ended the day by meeting with Dr. Andy Huber at Growiser. He led us to a few trillium plants which we photographed. Andy invited us to stay at the research facility. We had a very pleasant evening with far ranging discussions.
byLarry