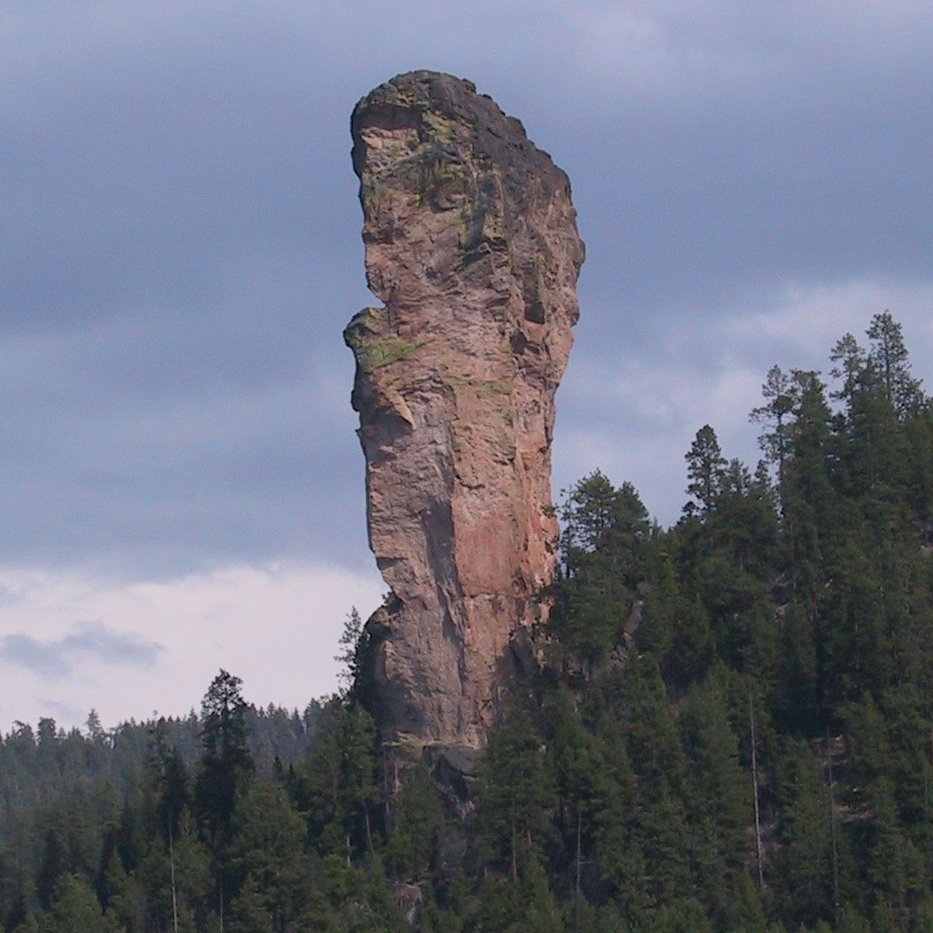 June 26, 2007: Marvin and I planned to continue the search for Calochortus longebarbatus. But first we headed up Mill Creek east of Prineville to take a look at Stein's Pillar. Also I hoped to find a hunting camp on Wildcat Mountain my family used many years ago but we discovered the road has vanished. Apparently when Mill Creek Wilderness Area was formed the road was erased.
It was on Mill Creek many years ago that I first found the delicate Clarkia pulchella. It is in bloom now.
We wandered forest service roads and circled the Mill Creek Wilderness ending back on US 26 at the Ochoco Summit. From there we drove to the Big Summit Prairie where we were successful in finding two species of Calochortus. It turned out to be a three calochortus day… C. eurycarpus, C. longebarbados and C. macrocarpus… life is good.
We spent the night in Prineville at the EconoLodge. The beds were comfortable and it was quiet. You can't ask for much more.
June 27, 2007: We awoke to rain, an unusual event for this part of Oregon. We decided to do some sight seeing. We headed for Sisters, drove up to Three Creek Lake and the Tam Macarthur Rim some 20 miles south, drove to Camp Sherman on the Metolius and then headed west on US 20. It was raining heavily now and we were content to head for home.
byLarry