"Do You Have a Plan B?" asked Marvin.
We were headed to Hat Point and the road used to access Hat Point was barricaded by a sign stating the road was closed. What now?
There is only one road leading to Hat Point.
There were warnings.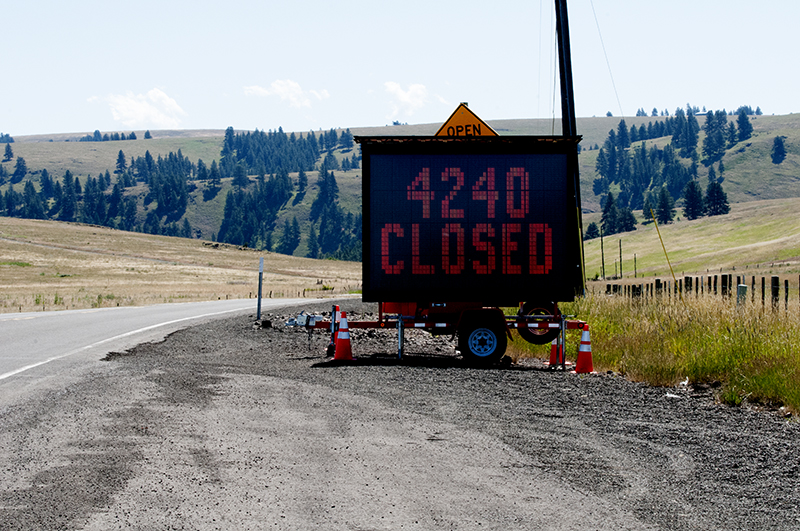 On the highway from Joseph to Imnaha a huge roadside sign announced road 4240 was closed.
The road designation didn't mean much to us. Several important forest service roads lead to Halfway from Imnaha so we were not immediately aware which road was closed. We knew the road to Halfway had washouts. Perhaps that was the road that was closed.
When we crossed the bridge to Imnaha we noticed the sign for Hat Point Road read 4240.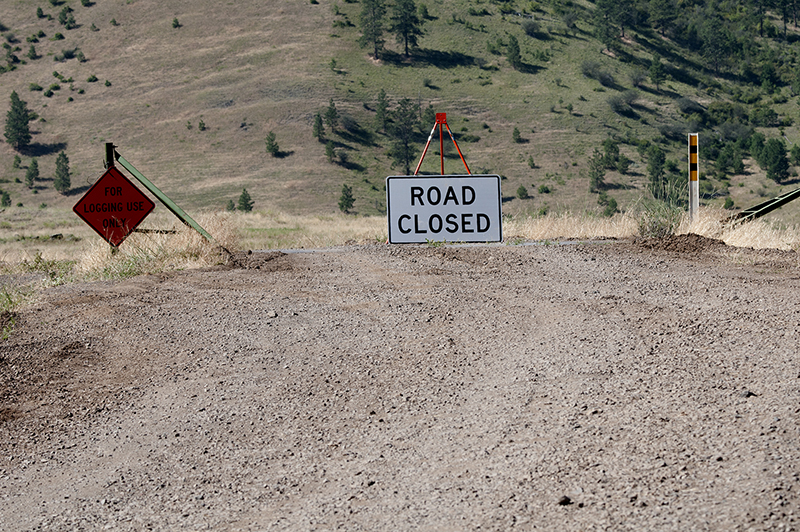 Sure enough, about half a mile up the gravel road leading to Hat Point we saw the barricade. The sign read "Road Closed"! Another sign read "Log Trucks Only".
We were stunned. We had driven 346 miles just to find a sign that said the road was closed. What now?
Did I have a plan B?
I did have a plan B.
"What if we drive out to Buckhorn Overlook?"
The road to Buckhorn is a continuation of the Zumwalt Prairie road, beginning back near Enterprise, mostly rough gravel, crossing the Zumwalt Prairie.
The Zumwalt Prairie… famous for its raptors and wildflowers in season. Although we were past the wildflower season on the prairie the elevation gained to reach Buckhorn Overlook would put us back into the wildflowers.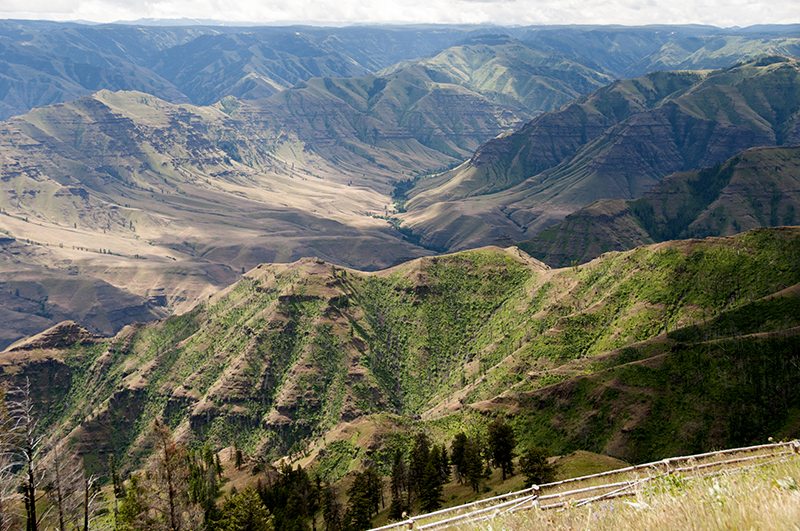 Like Hat Point Lookout at 6,982 feet the view from Buckhorn Overlook at 5,333 feet is spectacular… Like Hell's Canyon, Imnaha River Canyon is rugged and photogenic… we met some interesting fellow travelers at the Overlook. We came home with some wonderful photographs of scenery, flowers, birds, butterflies and bees.
Buckhorn Overlook was a successful substitute for Hat Point, a great plan B and we had a story to tell.
byLarry

Related Images: