June 14, 2007: Vinegar Hill, Grant County, OR: Vinegar Hill towers over 8,100 feet but an unmaintained road leads to the summit. It was the middle of June but we were turned back by snow before reaching the top. It won't be long before the summer sun melts this last vestige of winter. (Do not attempt this road without a high clearance vehicle… four wheel drive is recommended.) Be prepared for a rough ride. I was driving a Dodge 4WD pickup and the snow drifts stopped us cold.
We made a couple of runs at the snow drifts before common sense prevailed. Getting an eight thousand pound truck stuck in this remote location would be folly. Dad used to tell me that having four wheel drive meant you would get stuck in a place you wouldn't begin to take a two wheel drive rig (He told me this after I nearly lost his jeep in a back-country mud-hole.) I eventually saw the wisdom of his words. Don't get overconfident because you have 4WD.
We backed downhill to a turnaround spot and called it a day. I did reach out with a cell phone though service was not good. The call dropped before I finished talking.
We found this Dwarf Mimulus near a serpentine outcrop. Note the green rock to the left.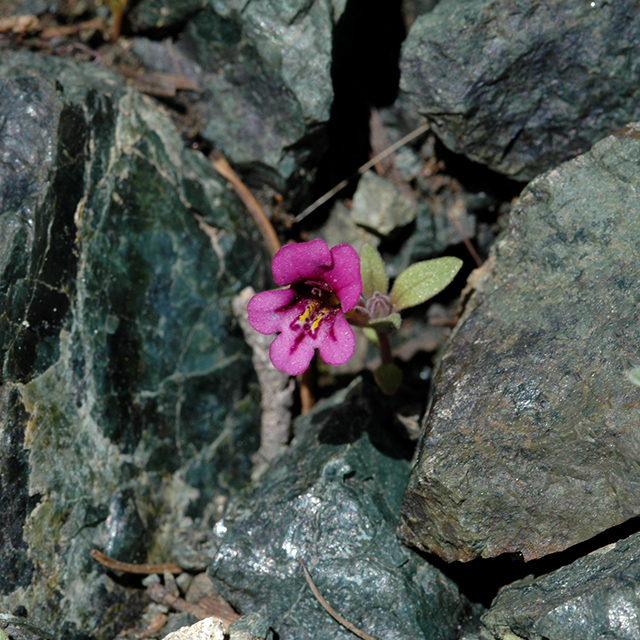 byLarry