July 25, 2008: The wildflowers of Mount Rainier beckoned to us but when we arrived snow was still on the ground. The trails around Paradise Lodge were sloppy with melting snow and footing was treacherous. After an initial foray we met a park ranger who explained that they had 80 feet of snow during the winter and it would still be a few weeks before the trails were clear and maybe another week or two before the flowers started to bloom.
Marvin and I elected to head for lower elevation. A few thousand feet downhill we found spring and wildflowers.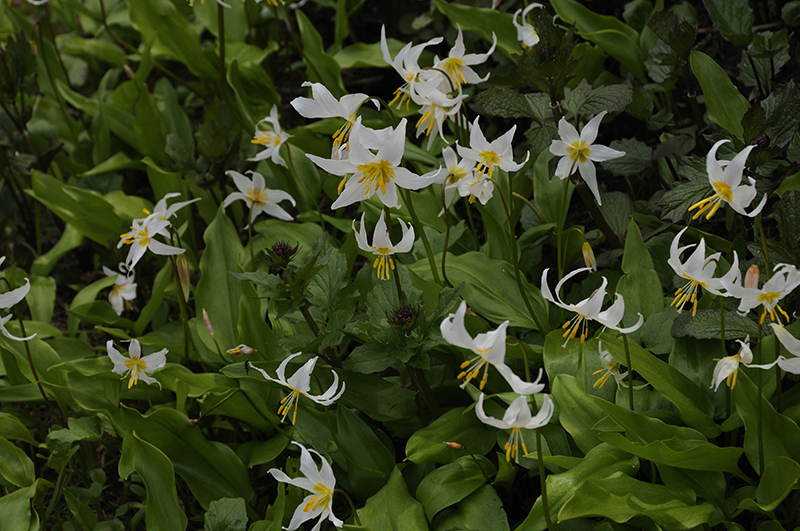 After we stopped several other cars stopped as well, probably wondering what two guys with cameras were looking at. We met a charming couple from Washington DC who were enjoying a vacation in the Pacific Northwest.
We'll be back a little later in the summer.
byLarry