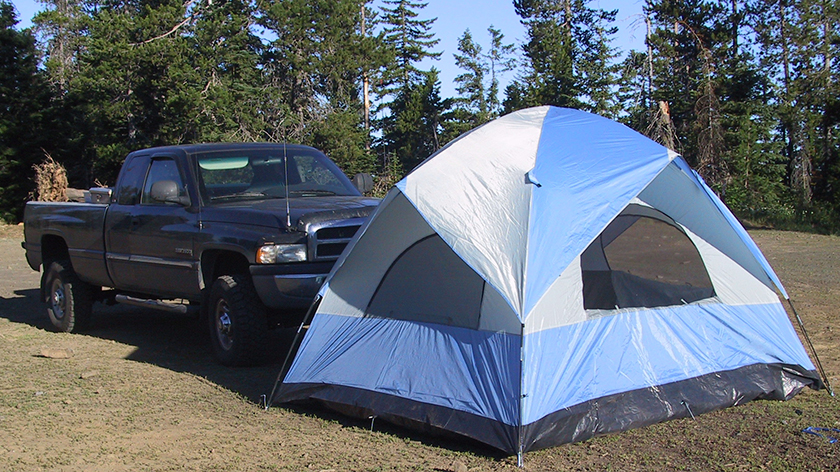 "Waiilatpu," I said, hoping to wake Marvin, who was sound asleep and snoring… loudly.
"Where???," asked Marvin, looking wildly about. I interrupted his nap… he was still half asleep. We were passing through the Blue Mountains of Eastern Oregon between Pendleton and La Grande. I didn't want him to miss the scenery.
"Waiilatpu," I repeated.
"Bless you," Marvin replied, now fully awake and aware that I was making strange noises.
"No, I'm not sneezing… Waiilatpu… Walla Walla… the Whitman Mission… the Oregon Trail… the trail passes through here," I explained. "The wagon ruts are still visible if you know where to look," I added, "You will miss seeing those things if you sleep."
"I'm trying to keep you awake while you are driving." Marvin answered. "You won't fall asleep while I'm snoring."
"Thank you for your concern… It's working… I haven't fallen asleep yet." I responded.
"Do you know what 'Waiilatpu' means?" asked Marvin, returning to the subject.
"It's probably Cayuse language for 'Whitman, go to hell!'," I answered. "The Cayuse weren't too happy with Whitman. They thought Whitman exposed them to the measles that wiped out half their tribe… Their attack on the Whitman mission started the Cayuse War."
"We are at war with the Cayuse?… did you bring your rifle?"
"No, but the Oregon Rifles ended the war with the Cayuse."
"Walla Walla," said Marvin, changing the subject. "That means 'place of many rocks' in the Wiradjuri language… Did you know there is a town called Walla Walla in Australia? It's south of Wagga Wagga."
"Go back to sleep, Marvin."
(Extracted from "Traveling with Marvin" by Larry Rea, with permission granted)
For more information about the Oregon Trail site near La Grande, Union County, Oregon, click on the following link>
https://www.fs.usda.gov/recarea/wallowa-whitman/recreation/recarea/?recid=52097
Directions to 45.398022 -118.315703:
From La Grande, Oregon travel north on Interstate 84 for 10.5 miles to exit 248; Turn at exit 248 onto the Spring Creek Road/Kamela and go 0.2 miles; Turn right on Old Emigrant Hill Scenic Frontage Road (Highway 30) and go 0.7 miles; take first right follow signs and go 2.4 miles to Park on Forest Road 1843.
For more traveling Oregon stories: http://www.countrytraveleronline.com/