June 11, 2007: Sugar Pine Botanical Area, Clackamas County, OR: Chris and I stopped at the Clackamas River Ranger District Office in Estacada to purchase a map of the area and confer with rangers about the condition of forest service roads. We were interested in finding an example of the Sugar Pine species (Pinus Lambertiana). Some roads were still blocked with snow and had not been conditioned since the winter.
The ranger pointed out some road closures to us but indicated that we should not have a problem accessing the Botanical Area. That was good news to us. The bad news was that we might not find any Sugar Pine. He said that the trees had been in decline for a number of years.
Chris navigated while I drove and we had no problems finding the parking area. The gate barricading an old road into the area had been taken down but we elected to walk anyway. It was evident that people had been camping inside the area and using off road vehicles on the trails. We were also surprised to find timber in the area had been thinned. I don't know what kind of protection a botanical area designation provides but evidently not much.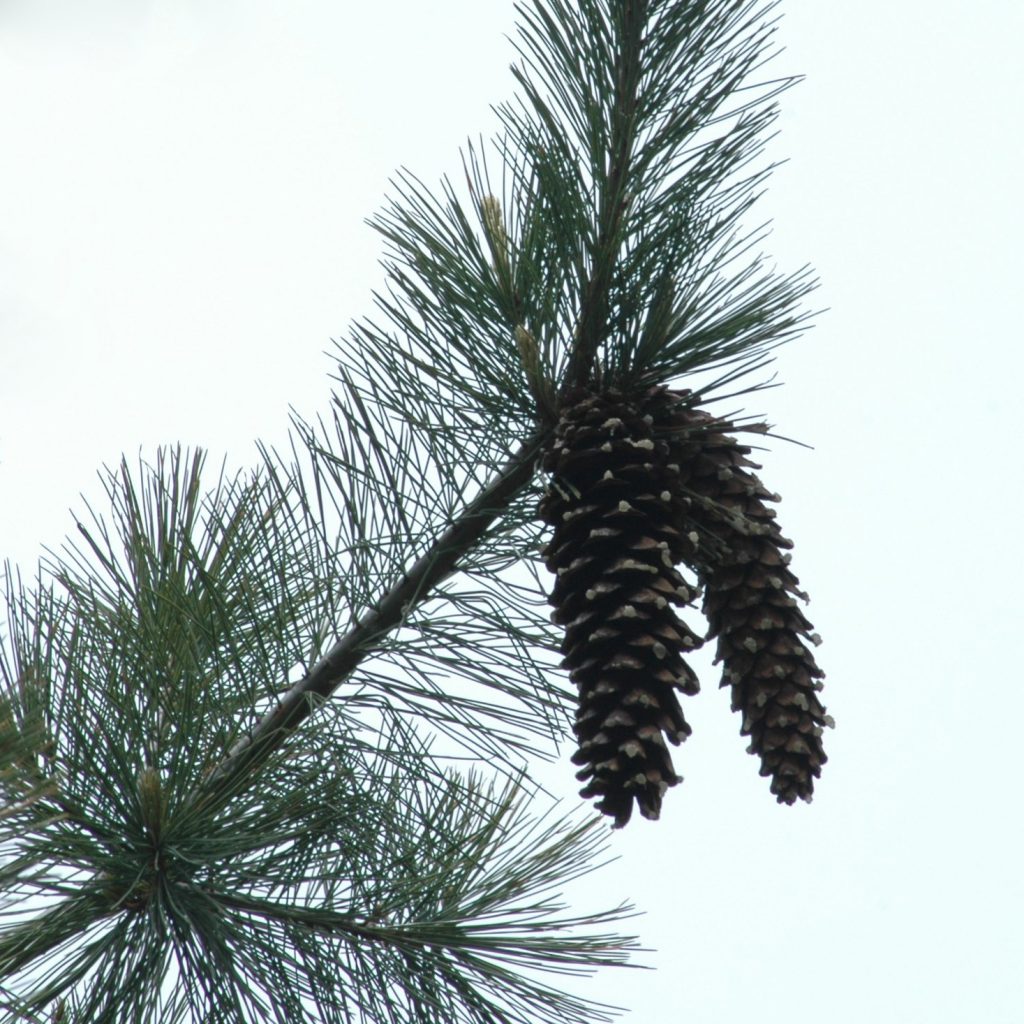 We did find white pine in the area. Needle count is the same as Sugar Pine but the cones are about half the size as Sugar Pine… it is not likely an experienced forester would misidentify the trees.
byLarry