June 21, 2007: South Prairie, Skamania County, WA: Reports of a bog with the special plants associated enticed us to wander into the Gifford-Pinchot National Forest looking for adventure. Road 66 northwest of Willard skirts an old lava flow which also might have some interesting wildflowers. At any rate Chris and I had enough excuse to spend the first day of summer in the field. We had no trouble finding the bog.
Butterflies everywhere: After reading in "The Butterflies of Cascadia" by Robert Pyle that butterflies suck up road kill, bear poop, and horse pee I'm not sure I should publish this picture… I wonder why butterflies like me.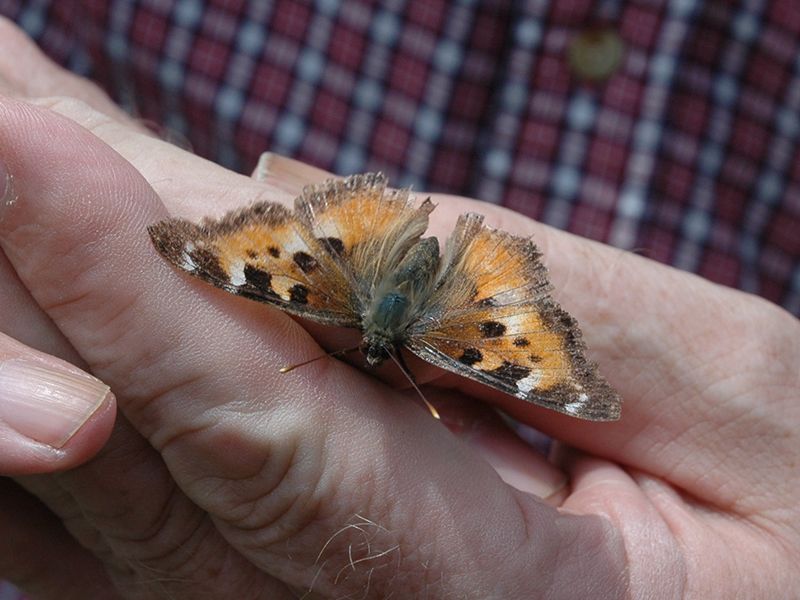 Frogs are numerous in the bog and one in particular caught my eye. It was white and black with just a bit of green (chartreuse) around the mouth. It had the look of the tree frog "Hyla regilla" but didn't match any color phase I knew about.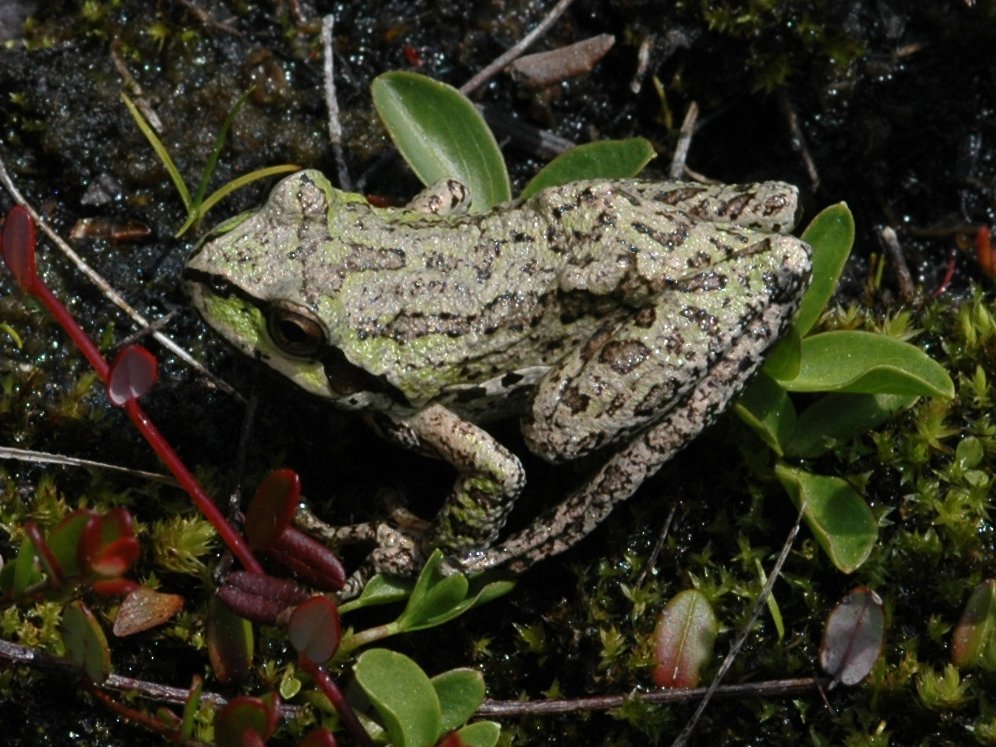 After the bog we continued following roads to Trout Lake, stopping at the Forest Service headquarters to chat about road conditions to Bird Creek Meadows. We were happy to learn the road would be opened on June 25th.
byLarry