Saddle Mountain, Clatsop County, OR: The weather forecaster promised a sunny day so Marvin and I headed for Saddle Mountain in search of the Oregon Fetid Adder's Tongue (aka Slink Lily). It turned out to be cool and overcast… perfect for photography… and we weren't disappointed.
Closeup of the Slink Lily flower.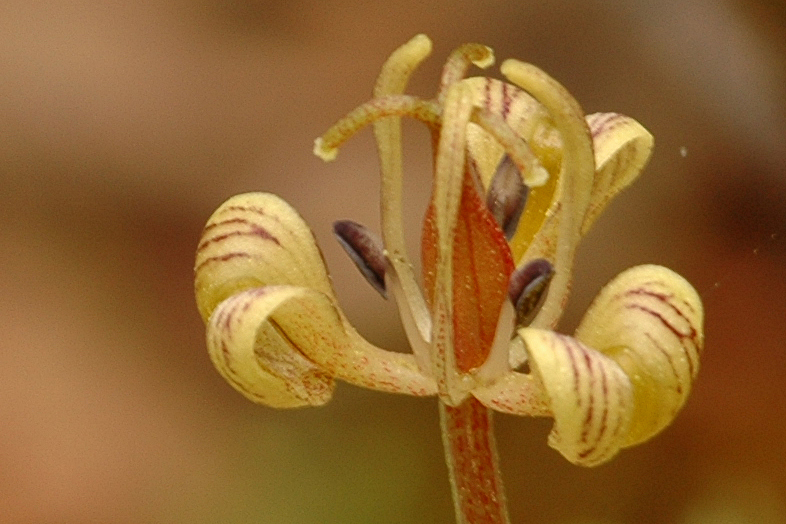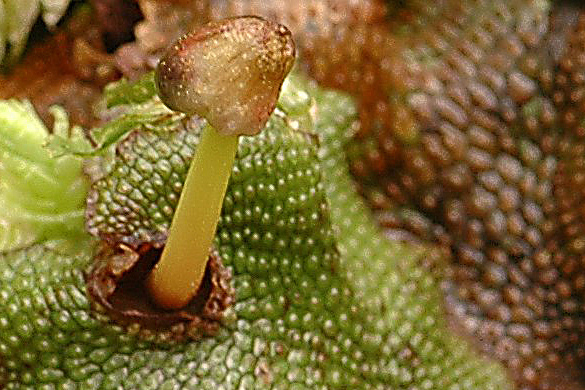 Toward the end of our field trip a light drizzle materialized but it didn't dampen our enthusiasm for spending the day in the outdoors.
byLarry