Maupin, Wasco County, OR: Marvin and I drove to Maupin in central Oregon, then followed the Deschutes river downstream to Sherar's Bridge. We stopped at pullouts, looking for Viola trinervata. We didn't find any but enjoyed the scenic gorge with its multiple layers of lava that form cliffs along the drainage.
We also took time to drive a short distance west on highway 216 to see the White River Falls, a spectacular cataract that plummets 90 feet.
We continued down the Deschutes as far as Macks Canyon where the gravel road ends at a campground much used by fishermen who drift the lower Deschutes.
We continued our trip by heading north on US 97, crossed the Columbia on the Biggs Rapids Bridge and then turned west on highway 14 in Washington. We turned north again on the Dalles Mountain road intending to look for wildflowers in that vicinity. It was very windy and a little early for the bloom so we continued downriver to Catherine Creek near Lyle. It was late in the afternoon with rain threatening and the wind blowing a gale but we took the loop trail below the highway. The Grass Widows were gone but many other flower species are in bloom now.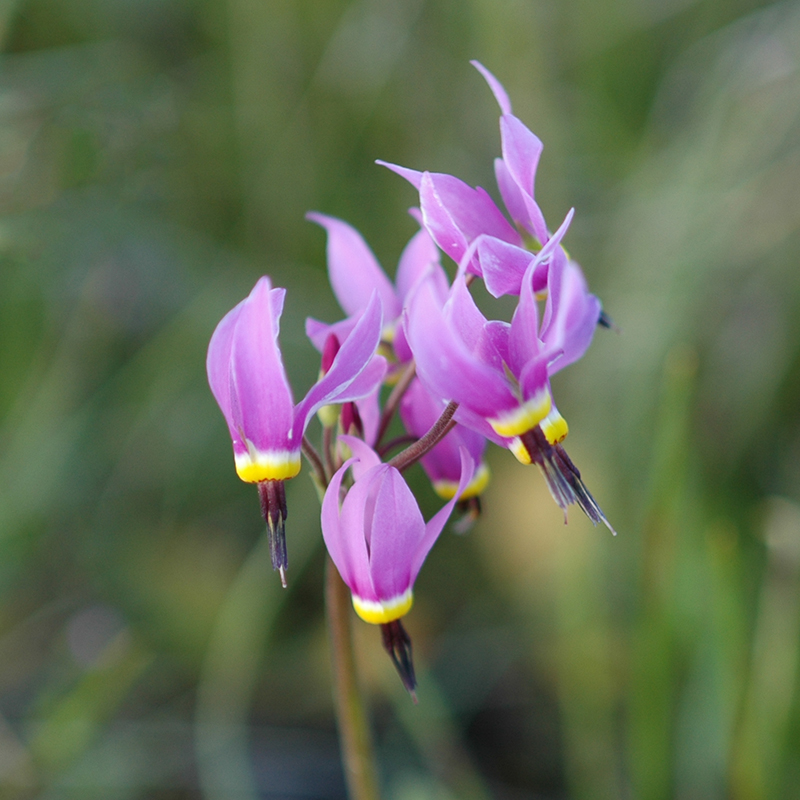 Dodecatheon poeticum at Catherine Creek
We'll be back soon.
byLarry